The Road
You never know where it takes you.
To me the passion for cycling is, as big as, photography. I have spent a lot of my time on the bike in past 8 years. When I add up the miles, I have ridden around the globe more than once. It was absolutely clear to me that I would take photographs of cycling. Changing landscapes and roads bring plenty of opportunities to make good shots and if you have friends around you, who share the same enthusiasm, it's even better.
For most of the people the cold and wet conditions mean a long time break in any outdoor sport. To me cycling in winter is something very unique. Winter is a little spell in the year and it definitely is one of the most photogenic periods to ride in.
Iceland
is a windy and rainy island with tons of gravely road. This is what makes this place super tough and very special to ride on any kind of a bike. I'm very glad that I had a chance to ride a bike in this, totally different environment.
Emil Þór Guðmundsson
/ Iceland
Emil was an indispensable part of our trip. Great guy without whom, the whole trip would not be worth it. As a local rider, he showed us plenty of interesting places on the west of Iceland. If you're heading to Iceland don't forget to visit KriaCycles in Reykjavík.
Cycling circus.
That's Mallorca. This island is predestined to have bikes ridden on it. It's something that every road cyclist should see at least once in his lifetime – or at least that's what every cycling guides says. The only way to make a good shot is to get out early in the morning and hope that you're the first there before the roads become ovecrowded with cars and cyclists. Mallorca is beautiful, but not the only great place to ride your bike.
Epic high mountain road.
Grossglockner/Austria. Being a photographer and photographing other cyclist means a lots of things. At first, no one waits for you. If you want to take a good shot you have to be there. To me, riding this high Tauern beast was a big pleasure. I think the whole group enjoyed to the max.
Ride with good people.
Yes, I was lucky to meet and ride with good people from around the world.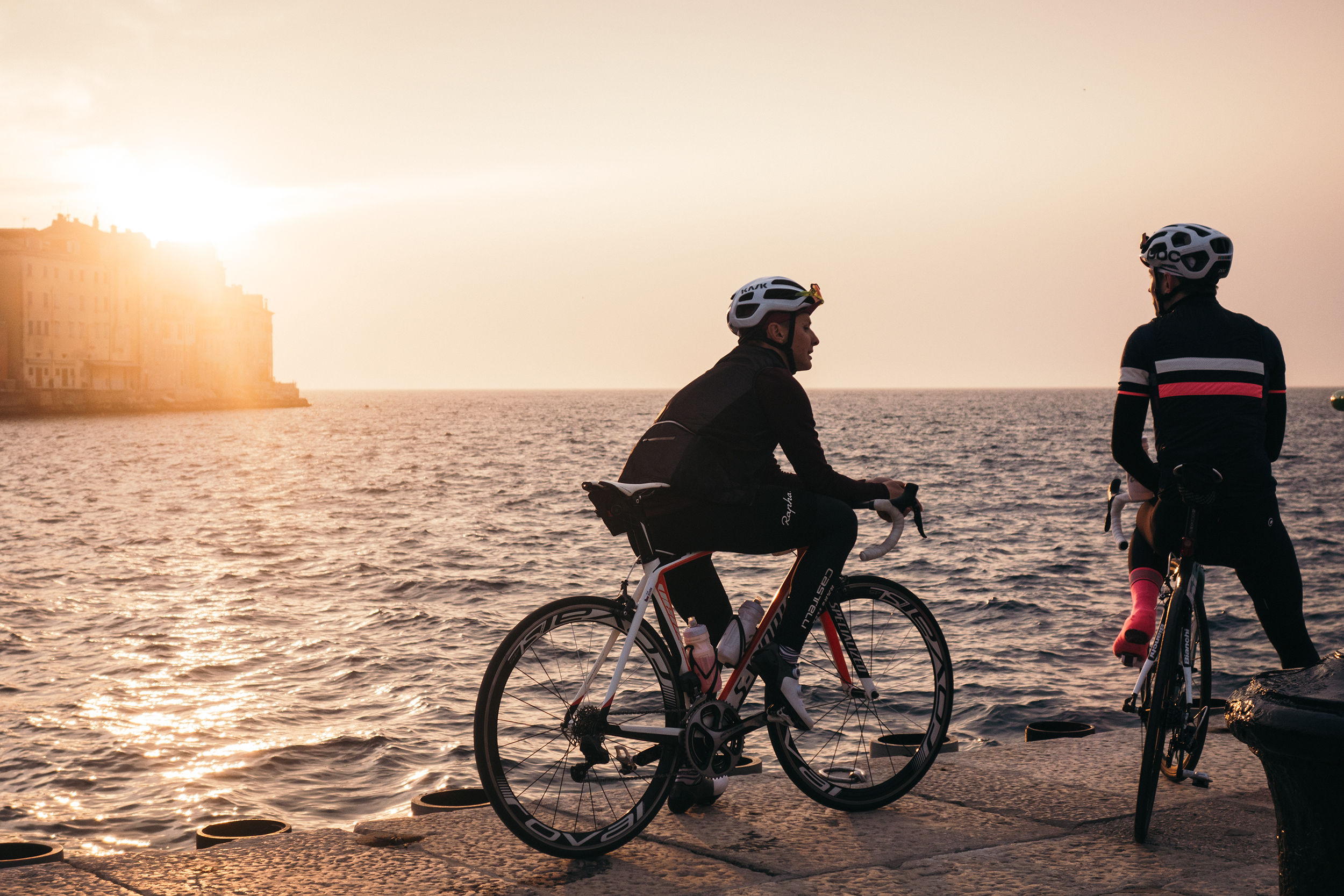 Maximilian Manavi-Huber
/ Austria
Cyclist, runner, typographer and last but not least, a great guy to ride with. @maxmanavihuber
Eva Synnestvedt Hansen
/ Denmark
Long distance rider. The girl who drove through America on a bike. @evasynnestvedt
Jan Sotornik
/ Czech Republic
Cyclist, road planner, graphic designer and guy I suffer most when we ride together. @clunak
Tomas Forejtek
/ Czech Republic
Badass cyclist, father of two and dental maniac. If you wanna go fast down the hill...than with this badass. @tomasforejtek